When a project is finished, you can download the results directly from the platform.
First, open the folder to see a list of its projects by doing the following:
Go to the Explore home page by clicking Explore in the navigation bar.
Click the arrow to the left to expand the Explore menu.
Click on the name of the folder you wish to open.

From here, there are two ways of downloading the results from your finished project:
1. Download from the folder overview
Click on the download button

next to your completed project in the folder overview to download your results.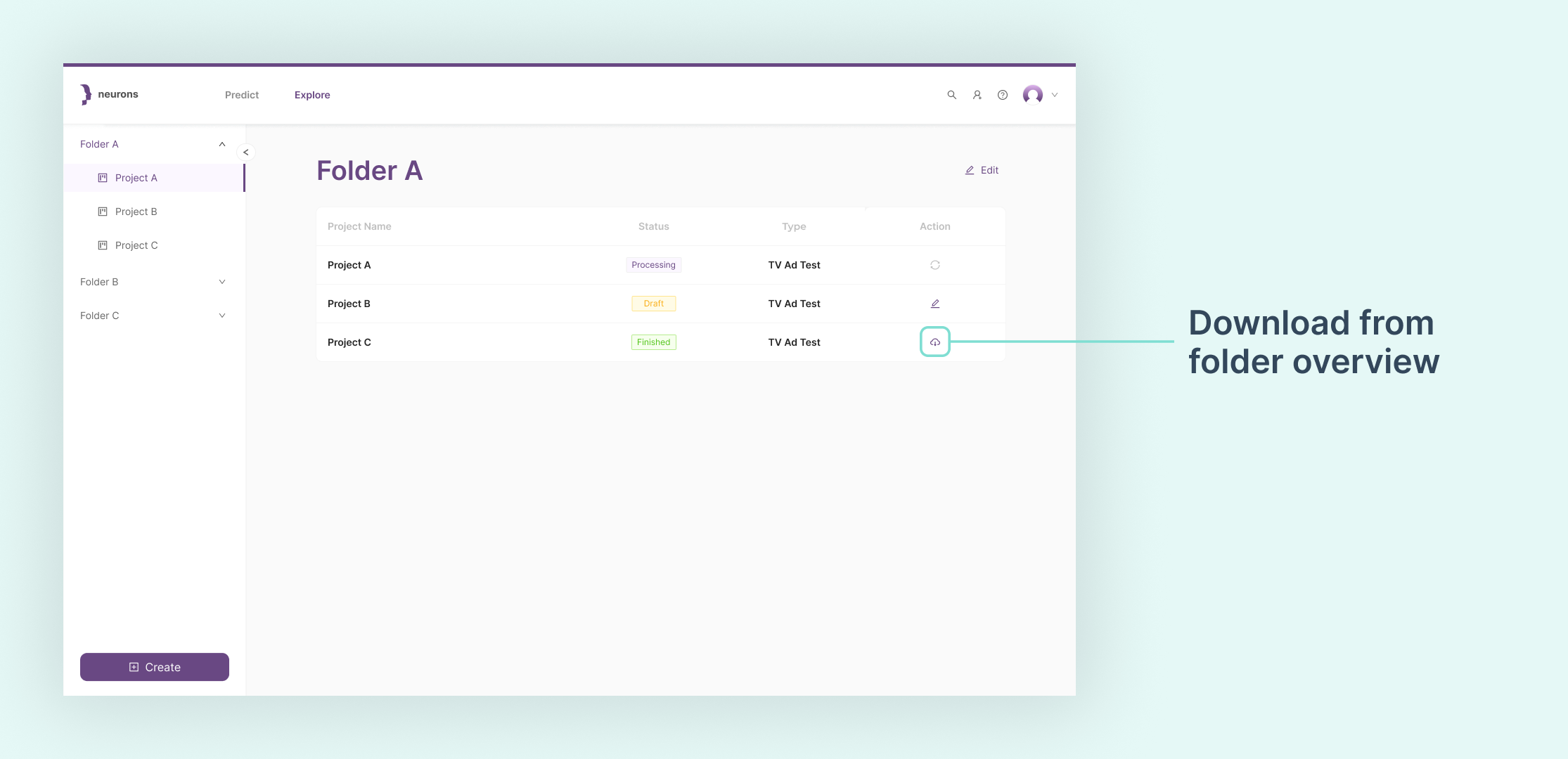 2. Download from the project overview
To open the project overview, click on the completed project in the list.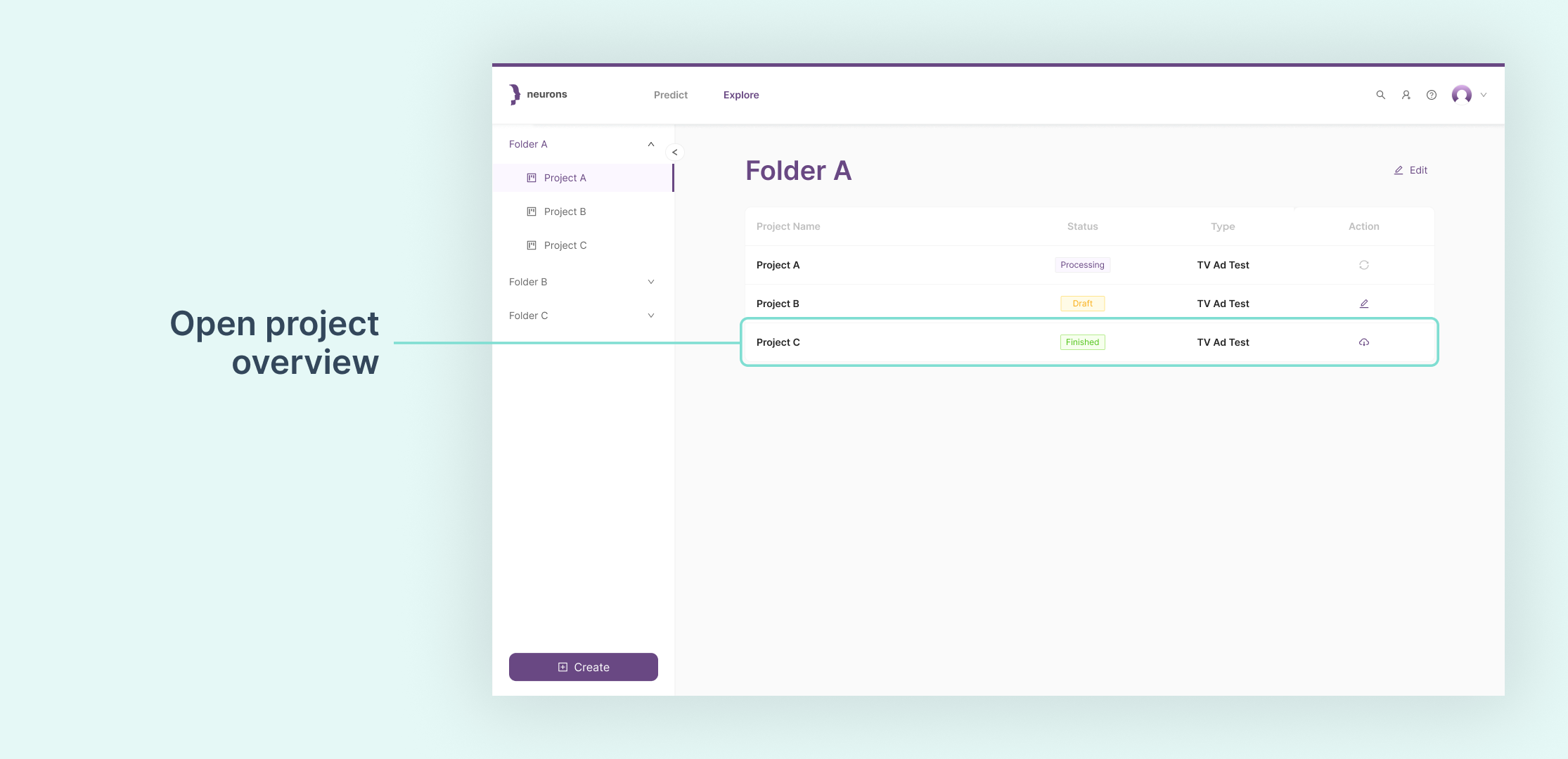 Then click Download Results in the project overview to download your results.